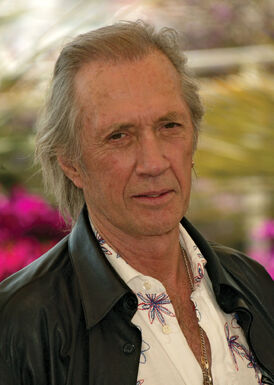 David Carradine (1936-2009) was an American actor and Martial Artist best known for his roles as Shaolin Monk Kwai Chang Caine in Kung Fu, Frankestein in Death Race 2000 and Bill in Kill Bill (with Vivica A. Fox, directed by Quentin Tarantino).
He played Conrad in 2.20 Countdown and 3.19 Hourglass.
He Died on June 3, 2009.