Berlin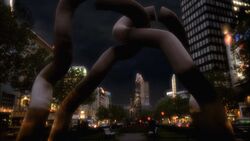 First Mentioned
{{{firstmentioned}}}
Last Mentioned
{{{lastmentioned}}}
Mentioned In
{{{mentioned}}}
Appeared In
{{{appeared}}}
Berlin is the capital of Germany.
Sydney Bristow and Anna Espinosa met in a stadium in Berlin to open the case containing a rare Rambaldi sketch. As Sydney had the case and Anna had the key, they had to compromise and agreed to let each other see what was inside (Parity).
Community content is available under
CC-BY-SA
unless otherwise noted.